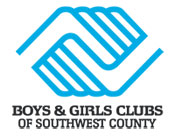 Murrieta Auto Collision is proud to support the local Boys & Girls Club. The Boys & Girls Club is a wonderful organization with the following mission:
"To inspire and enable all youth to reach their full potential as educated, productive, responsible, and caring citizens by providing enriching and challenging programs presented by caring and dedicated professionals."
Their programs, activities and events inspire and enable kids to realize their full potential. They have well developed activities in the performing arts, health and fitness, as well as a full recreational sports program.
Click here to learn more about how you can make a difference!